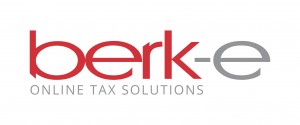 Individual Filing Made Easy
Who must file a return?  Anyone in these categories who had earnings that are taxable on the local level – Employees, Self-Employed, Military, Students, Retirees.
If you have moved during the tax year, online filing is available for part year residents.
e-file
Berkheimer Tax Administrator offers online filing for the Quarterly Estimated Earned Income Tax Return and the Local Earned Income Tax Return. It's fast, easy and convenient.
BerkApp – Our mobile app to help make filing your local taxes easier and more convenient than ever
Part Year Resident EIT Worksheet   Use this form if you have moved during the tax year to allocate earnings/tax to each residence
Previews of filing process
e-forms
Individual File Maintenance   Use this form to update your address with our office.
e-mail
e-news
Need a reminder when your taxes are due or to look for a Berkheimer bill?  Sign up for our Reminder service.
Earned Income Tax:  DQ-1 & Annual Tax Return due dates are approaching.
Local Services Tax: LST-3 due dates are approaching.
Per Capita Tax, Real Estate / Property Tax, Utility Bills are being mailed.
Important changes regarding any of the taxes we administer.