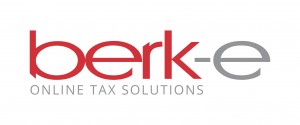 Individual Filing Made Easy
Employees, Military, Parents, Self-Employed, Retirees, Students
*Electronic payments from your checking or savings account are Free.
For credit card payments there is a 2.5% processing fee charged by Official Payments Corporation for each transaction. 
e-file
Berkheimer Tax Administrator offers online filing for the Quarterly Estimated Earned Income Tax Return and the Local Earned Income Tax Return. It's fast, easy and convenient.
File your return online (Quarterly Estimated and Taxpayer Annual Local Earned Income Tax Return)
BerkApp NEW!!  Information
Previews of filing process
e-forms
e-mail
e-news
Need a reminder when your taxes are due or to look for a Berkheimer bill?  Sign up for our Reminder service.
Earned Income Tax:  DQ-1 & Annual Tax Return due dates are approaching.
Local Services Tax: LST-3 due dates are approaching.
Per Capita Tax, Real Estate / Property Tax, Utility Bills are being mailed.
Important changes regarding any of the taxes we administer.