We hope that this message finds that you and your families have been able to remain virus free and safe in this trying time. As we continue to navigate through the uncharted waters of the current COVID-19 event and take into consideration the Commonwealth's and Federal Government's decision to extend the due date for the filing of Individuals 2019 year-end returns, Berkheimer has determined that it would be in the best interest of our clients, their taxpayers and tax professionals, to extend the local Earned Income Tax filing due date to July 15, 2020, matching the State and Federal requirement. Employers and Payroll Companies are still required to submit their Employer Quarterly Local Earned Income Tax Return by April 30th, 2020.   The extension from April 15th to July 15th for Individual Annual Filings does not apply to Employers.  This extension does not apply to other taxes we also collect at this time.
Due to the recommended social distancing guidelines for COVID- 19 all Berkheimer offices statewide will be closed to the public until further notice. We apologize for any inconvenience this may cause and encourage you to file and make payments online or using our BerkApp (mobile app).  For further assistance please contact us. Thank you for your understanding during this time.
Electronic Services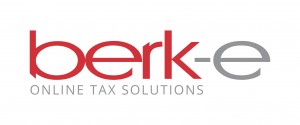 berk-e is our suite of industry leading electronic tax filing, payment, and management services. It is an easy, safe and secure method of electronically filing and paying your taxes directly on our website.
Please note, if you are a Microsoft windows XP user, due to the fact that Microsoft is no longer supporting this version, the information you enter may not be secure.  We recommend you use an alternate version of windows. 
Online Payments
If you have received a Delinquent Notice (HAB-DLT), EIT Correspondence (HAB) or a Per Capita Tax, Real Estate Tax or Utility Bill (HAB-MISC) asking you to remit payment, you can pay online. You can select from the following fast, easy & secure options.
Pay online using a checking or savings account (ACH) or make a credit or debit card payment (fees apply). To learn more, click the appropriate link below.
Delinquent Notice (HAB-DLT)
Employer: Remit Wage Attachments Funds
Earned Income Tax Balance Due Notice (HAB)
Local Services Tax Balance Due Notice (HAB-LST)
Per Capita Tax, Real Estate Tax or Utility Bill (HAB-MISC)
Act 32 Information

Act 32 is effective in Pennsylvania as of January 1, 2012. To learn more about this important change to the Pennsylvania tax system, click here.
Learn more about Act 32 from the PA Department of Community and Economic Development
Complete your Downloadable Residency Certification Form (pdf)
See the list of Tax Collection Districts serviced by Berkheimer (as of 1/1/2014)